Our main focus has been the farmhouse theme. We have several items within this rustic theme to choose from. Our most popular is the X-base heavy plank farmhouse tables and benches.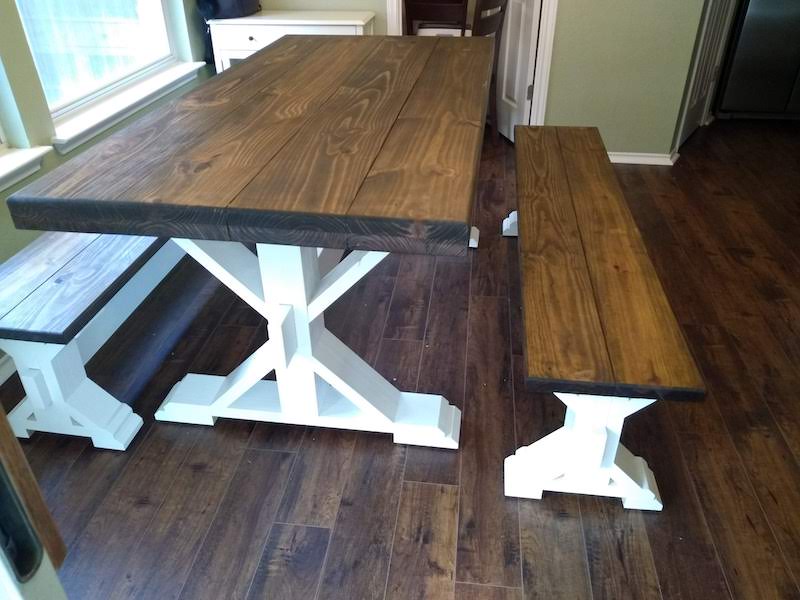 These tables can be stained in whatever stain the customer would like and can be built with a standard thickness (1 1/4″ thick) or choose the heavy plank, which is 2 1/2″ thick. It really changes the look on these tables and make them look very rustic and beefy.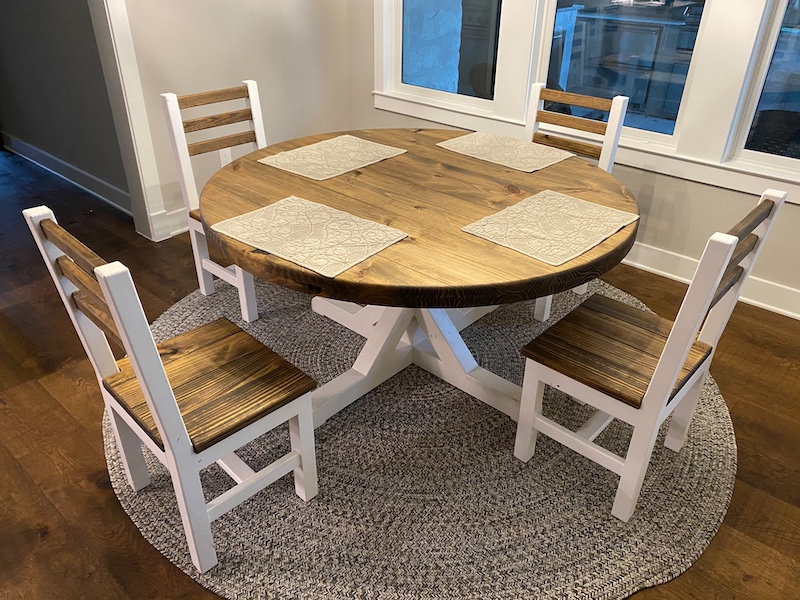 The round farmhouse table is very popular and unique. I make these tables anywhere from 30 inches wide to 65 inches and offer the plank and heavy plank options as well!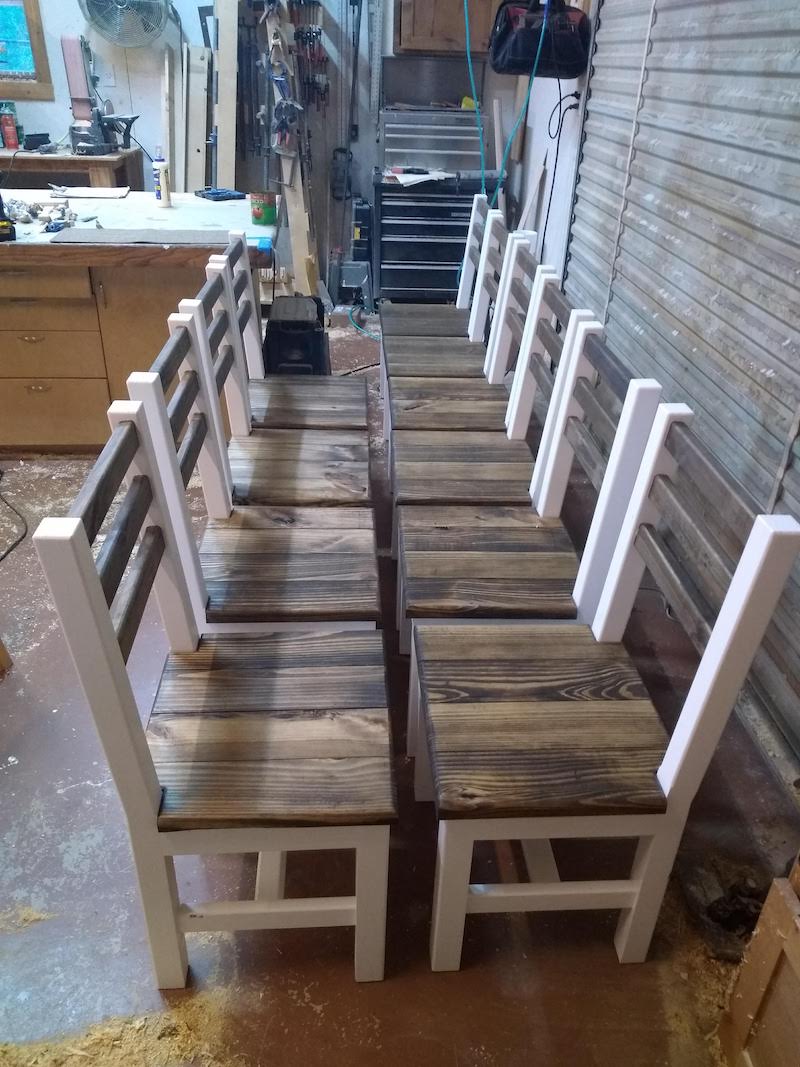 Another great option are the heavy duty farmhouse chairs. I had several customers who requested bigger and beefier chairs to go with the farmhouse tables. So, I designed these chairs. They are a couple inches wider than the average chair and the legs are 2 inches by 2 inches. All the joints are mortise and tenon joints which are hard to find in a chair now a days. These take a lot of time to make, but compliment the farmhouse table design well.
I also do a wide range of "other" tables to choose from. When I am able to find the stock I make cherry and maple trestle tables and slab tables. I also do a process of finishing that stains the table naturally to darken the wood. This only works well on pine but can be very dramatic.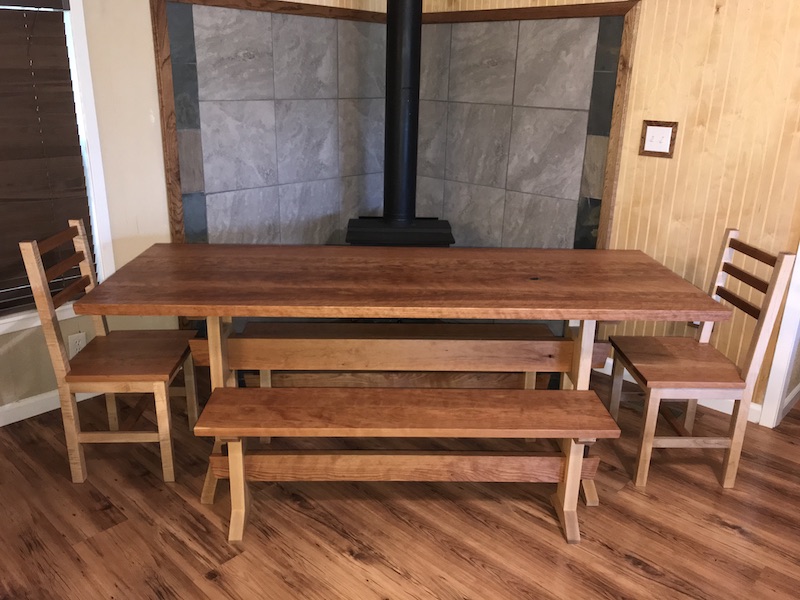 This custom table is made with beautiful Cherry and soft Maple. I made custom chairs and benches to match.