Locally salvaged Texas Pecan with jet-black epoxy resin dining tables, end tables, coffee tables and desks are a staple here at Salt of the Earth Carpentry. We have 3 local mills that we search for the perfect slab to make your custom product.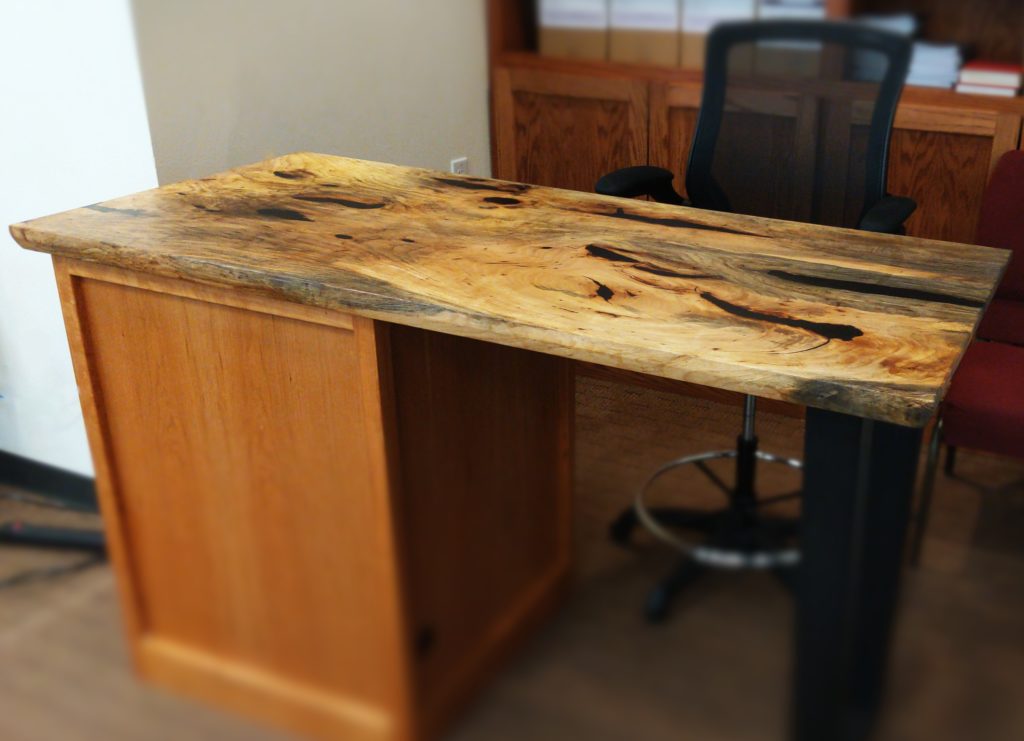 Custom spalted pecan slab desk with jet-black resin fill with custom cherry and spalted pecan base cabinet and black powder-coated steel leg.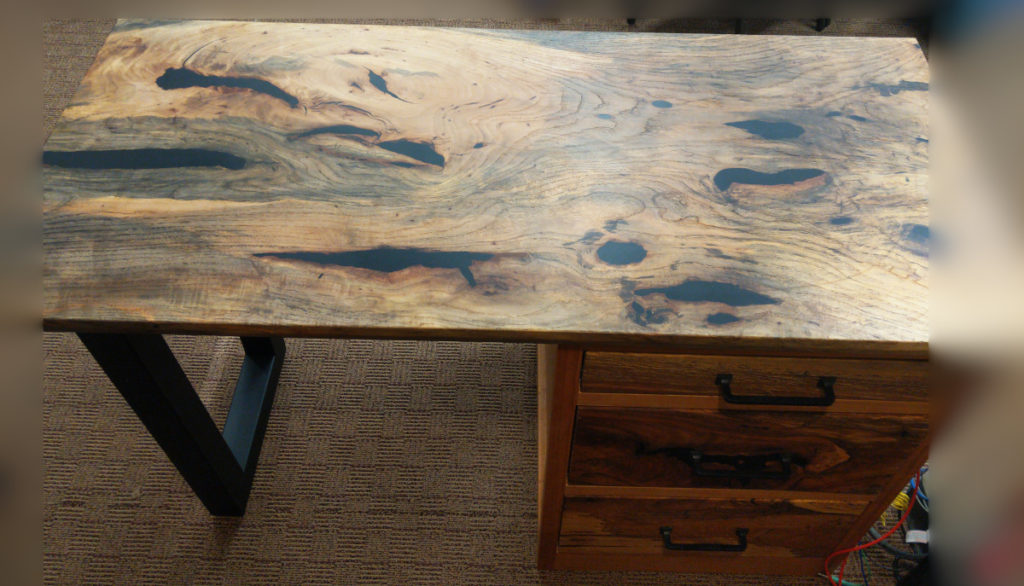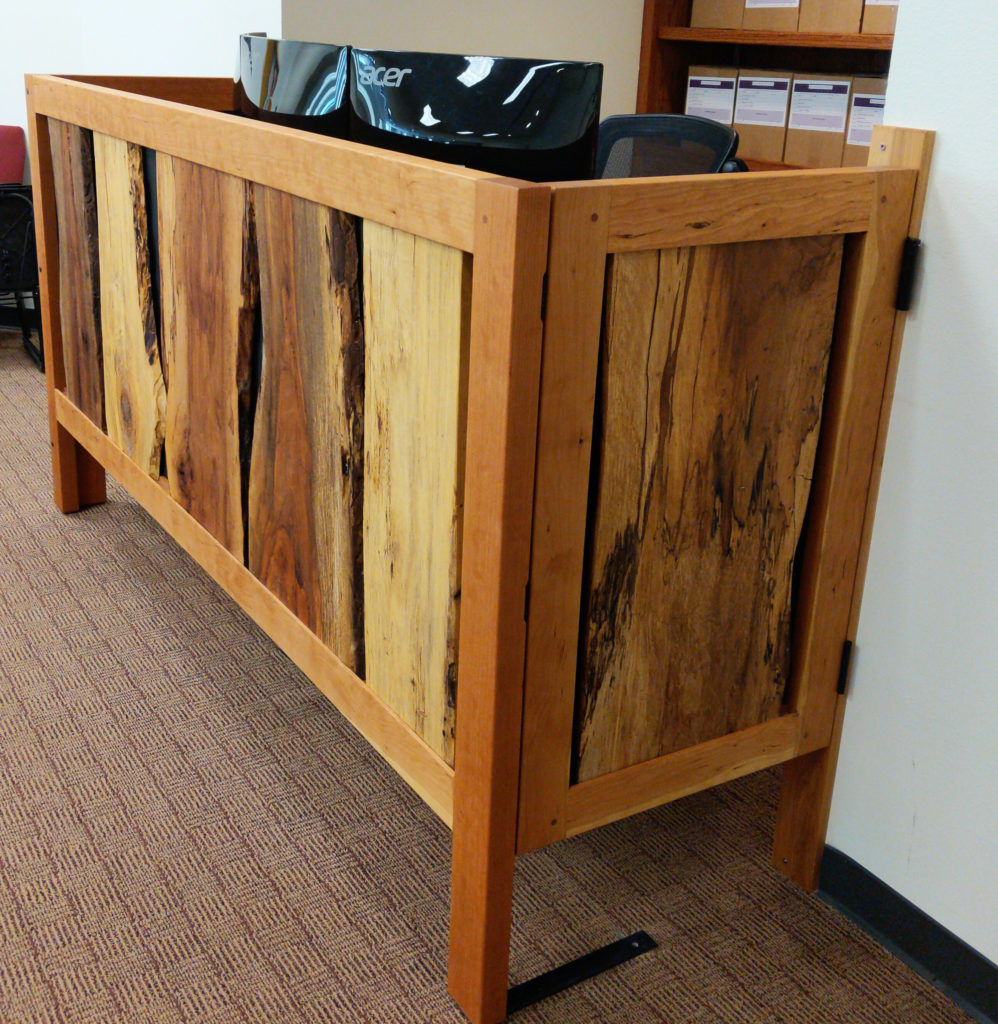 Custom live edged spalted pecan surrounded with 8/4 cherry hardwood to make this access partition to make gated media center around the pecan slab resin desk.
Traditional Tables and chairs
Custom trestle tables and chairs are classics and will last generations. These tables, benches and chairs are made from 6/4 and 8/4 cherry and maple and has the classic trestle base.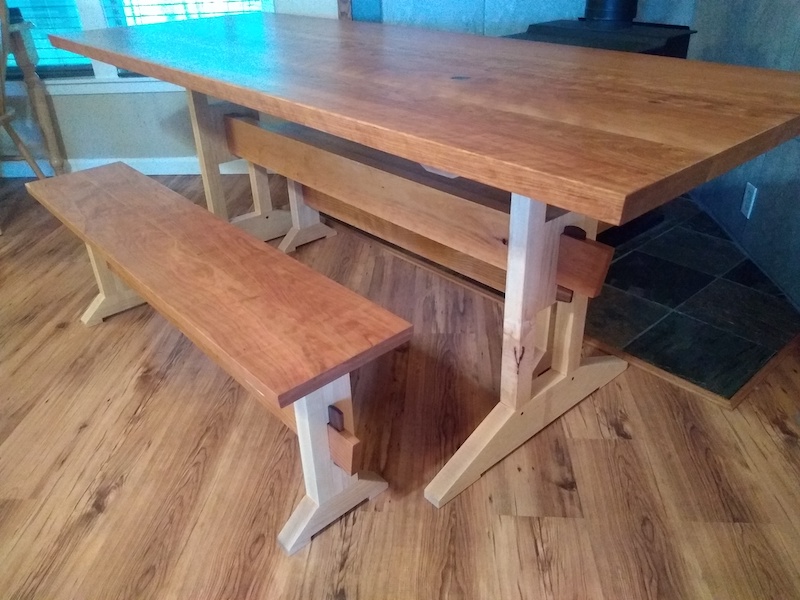 Rustic Farmhouse tables
People love the farmhouse tables and chairs here in Texas. I make mine large and thick and wide.